College of Paramedical and
Allied Health Sciences
About The Institution
'College of Paramedical and Allied Health Sciences' was established in 2016 under aegis of West Bengal University of Health Sciences with the objective to produce well-trained paramedical and Allied health professionals to cater the growing need of the health caresector. Presently all courses are running at the campus of College of Medicine and JNM Hospital, Kalyani. Here the students are getting extensive practical exposure in COMJNMH campus and the guidance and advice from theeminent faculties from the industry. The motto of this self-financing college is to give the best to the students at the lowest possible cost.
Following courses are presently running under the College with the above mentioned student intake:
Masters in Hospital Administration – 50
M Sc in Applied Nutrition – 20
M Sc in Medical Biochemistry – 15
M Sc in Medical Microbiology – 15
B Sc in Critical Care Technology – 20
B Sc in Operation Theatre Technology – 20
B Sc in Perfusion Technology – 10
B Sc in Physician Assistant – 20
B Sc in Medical Laboratory Technology – 20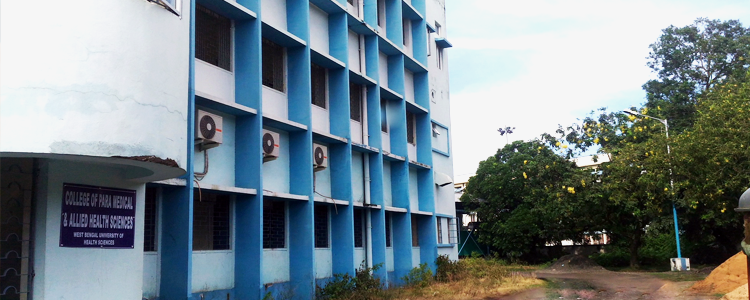 The students are doing excellent in University exam as well as in their field work under the proper and efficient guidance.