J. B. Roy State Ayurvedic Medical College & Hospital
170-112, Raja Dinendra Street, PO- Shyambazar, Kotkata-700004, West Bengal, India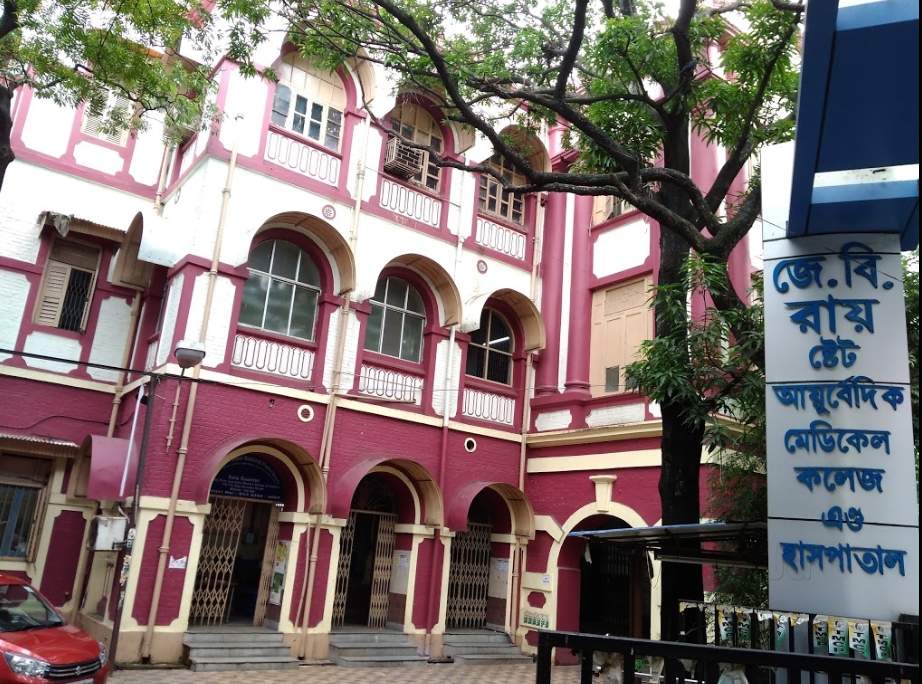 About the institution (A stanza of about eight lines depicting a brief history, goals and achievements of the institution)
J. B. Roy State Ayurvedic Medical College and Hospital, Kolkata, established on February 10, 1916, with a dream, dedication, and devotion of Kaviraj Jamini Bhusan Roy recognized by the Central Council of Indian Medicine as the oldest Ayurvedic academic institute of the country. The foundation stone of the institute was laid down by Mahatma Gandhi, the father of the nation. The institute is running under the direct aegis of the Department of Health and FW, Government of West Bengal and this prestigious institute is privileged by Ministry of AYUSH, Government of India with the honour of ' State Model College of Ayurveda '. The institute is prevailing the heritage of classical Indian system medicine with modem scientific upgradation since its inception through education, therapeutics, and research. The scholastic students of the institute are established in different parts of the home and abroad with their proficiency.
Courses and Admission (A list of courses conducted by the institution and the modes of admission to those)
1. Presently under the affiliation of the West Bengal University of Health Sciences one undergraduate course is running- Ayurvedacharya B.A.M.S (Bachelor of Ayurvedic Medicines & Surgery, 4 and a half years + 1-year Rotatory Internship). The mode of admission of this course is done through qualifying NEET conducted by CBSE from the current year (Session 2018-2019).
2. Certificate Course of Panchakarma Assistant under Paschim Banga Ayurved Parishad (l year). Mode of entry based on marks of H.S. Examination.
Enquiry
If you want to learn more about this college / institute, please fill up this form with your details and we will get back to you.