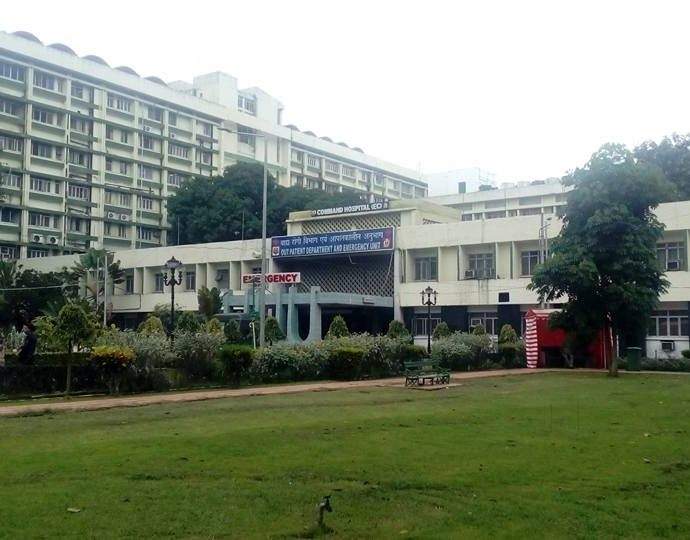 About the Institution
Command Hospital Eastern Command is a tertiary care referral and teaching hospital located in Alipore, Kolkata. History of the hospital dates back to the year 1870 when a 60 bedded British Medical Hospital, established near the Racecourse. The present Command Hospital is functional in the same general area since 1968. The hospital is providing state of the art modern medical care to all Armed Forces personnel and their families in whole eastern and northeastern sector of the country.
Course & Admission
The institute conducts MCI recognised Post Graduate Course (MD/MS) in ten basic specialties (Medicine, Surgery, Anaesthesiology, Obstetrics & Gynaecology, Radiodiagnosis, Paediatrics, ENT, Ophthalmology, Pathology & Psychiatry) since 2008. Total 28 students are admitted each academic year based on the NEET exam, as per following category: 1. Priority I - Serving Medical Officers of Indian Armed Forces 2. Priority II - Foreign National sponsored by Govt of India 3. Priority III - Medical Officers sponsored by Paramilitary organizations. 4. Priority IV - Ex-servicemen candidates. 5. Priority V - Civilian candidates. 6. State Quota Candidates
Enquiry
If you want to learn more about this college / institute, please fill up this form with your details and we will get back to you.